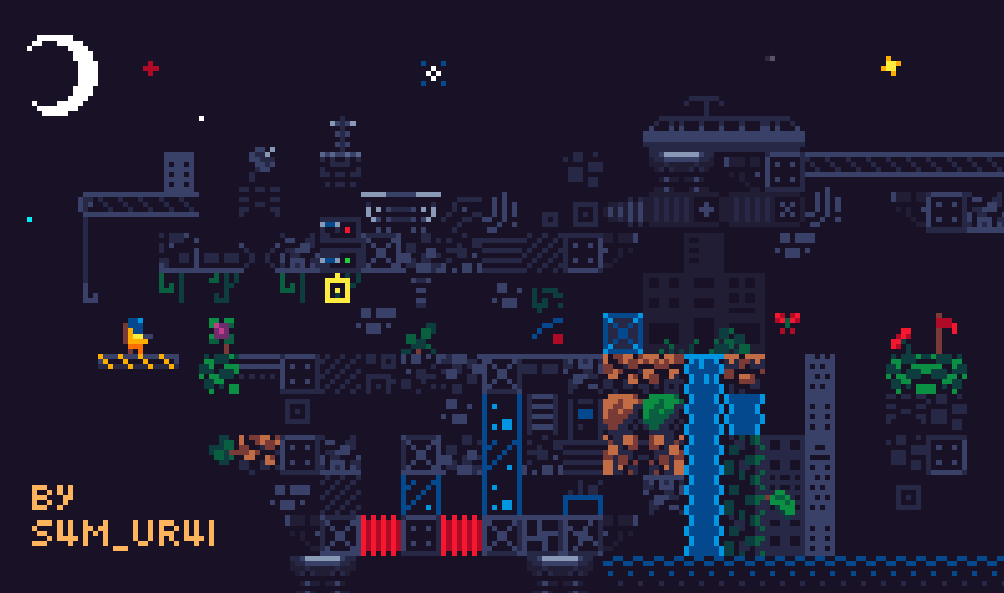 FREE minimal future pixelart 2D assetpack
Comments
Log in with itch.io to leave a comment.
Do i need to mention you if i use your palette?
Okay thanks for fast reply I love this graphics
thanks :) check by on tomorrow evening, there will be a new assetpack release ;)
You are a dead set legend
hahahah, thanks a lot!
I hope one day :) for now I am just trying to get stuff done! ;)
I really like the details on the rocks and also the variations on the background are amazing! I like how the foreground contrasts with the background to visualize what the player is supposed to walk/jump on. Great work! :D

Looking good as always, Sam.
Hey Sam, Thanks for making this free !

Wonder if this pack selling on Itch.io really work out for you ?
Have a nice day !

You are welcome! :)
Well I am selling some sets but it's not that I could make a living from it. Most comes in via commissions :) check out 32blit for example - really nice folks, doing a great project! -> https://32blit.com

I am also doing art, and other stuff, you can see most updates via twitter: @s4m_ur4i
cheers!
This looks great ! And btw, I noticed a problem on this page, the dark blue text color is so dark that you can't see what's written in the « more information » box.
Hey Oskar, thanks! :)
I changed the link color so it should be visible now ;)